Nurturing Babies and Toddlers' Spiritual Lives Training Morning
Right from their very earliest days, babies and toddlers can meet and know God and we can help them to do that. Parenting for Faith's slimline book 'Babies and toddlers: nurturing your child's spiritual life' by Rachel Turner and the range of free videos and takeaway sheets from Parenting for Faith, help you to go on this journey and to support those in your church and community to do the same.
This online training morning has now finished. If you booked a place you will receive an email shortly with information on how to access the recordings.
Programme and seminars
9.20 am – Zoom link opens, log on and get set up
9.30 am – Welcome and keynote on under fives, faith and covid – Emma Olorenshaw
Emma Olorenshaw, Children's Minister at St Peter's Maidenhead and Parenting for Faith Speaker,  has analysed the results of a new UK study on faith, family and the pandemic for a masters in early infancy. She'll share what the research shows about what has changed and encourage us with what we can learn from it as leaders and parents.
10.00 am – Seminar Slot 1. Choose from:
Helping under fives meet and know God – Anna Hawken
Under fives are learning and growing all the time, and this is such a great age and stage to help them develop a vibrant, two-way relationship with God. How can we guide and support them in that, and also get out of the way so that they learn to connect with God by themselves? Whether you're thinking about how to do this in a church or home setting, we'll explore different ways to help them find and grow their own connection with God.
Supporting families coming for Christenings or Dedications – Rachel Turner
It's wonderful when parents and carers bring babies or toddlers for an infant baptism or dedication service. How can we make the most of this opportunity by making them feel welcome, loved and supported? Rachel will share the paradigm shift needed to get everyone on the same page and share our free videos and guide to support churches in this.
Refreshing parents and carers through toddler groups – Caroline Montgomery
Caroline launched and runs a group called Refresh, which is a cafe where the focus is on the adults having a refreshing morning – physically (with fresh coffee and croissants, cafe music), emotionally (time to sit and talk with our amazing team of volunteers, make friends, enjoy a sense of community and belonging) and spiritually (we have a short 'thought for the day' aimed at the adults to help them know more about God and how He loves them) whilst also having a safe space for their children to play. There are so many groups aimed at the children but very few that are aimed at nurturing the adults where they are in this season of their lives as parents of little ones. They've seen a huge amount of fruit from taking this approach and Caroline will help you to think through what refreshing parents and carers in your community might look like.
10.45 am – Coffee Break
11.00 am – Seminar Slot 2. Choose from:
Equipping your toddler group or creche team with tools – Rachel Turner
So much of the encouragement and support for parents and carers comes from the team spotting what's going on, listening well and coming alongside. This is true even if some of the team feel they're just there to make the coffee, look after the babies or help clear up. How can we equip them to be even more powerful in their conversations and interactions with families? Rachel Turner will share some tools that we can equip them with, even if you only have a few minutes at the start or end of a session.
Getting started using the babies and toddlers' resources for you or your community – Ruth Morgans/Becky Sedgwick
How can we equip parents and carers who come to pregnancy, baby or toddler groups to nurture faith in their littles ones, even if they're new to faith or just exploring themselves? Becky will share our free resources – bitesize videos to use in these groups, along with a guide of how to create an online or in person session with them. Ruth will share about how she has used them in her church and lessons that she's learnt. We'll also fill you in on the online course we're running in June that you can join as a group or individual and how that might work in your community.
Helping families with babies and toddlers feel connected and cared for in Sunday services – Anna Hawken
Churches aren't always set up for families with little ones to feel welcome and relaxed but it doesn't have to be that way. Anna will share ideas to help people know what to expect and feel welcome, to help them find their place within a service and also how to connect with parents and carers and go deeper in creche sessions.
11.45am pm – Regroup and next steps – Anna Hawken
12.00 pm – Individual reflection or group discussion
A chance to process what you've heard and take it forward. You can choose to join a group or use our reflection questions to do this on your own or anyone you are with in person.
12.30pm – Optional Q&A.
That's our official end but the team and speakers will all stick around at the end if you have questions.
Speakers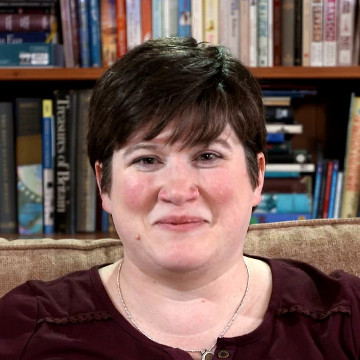 Rachel Turner
Rachel is the founder of Parenting for Faith. God gave her the vision for Parenting for Faith in 2005 in response to a need in her local church, and it has grown from there. She has worked in a variety of churches as a family life pastor, children's pastor and youth pastor since 2004. She consults, speaks at conferences and runs training days for parents and church leaders around the UK and Europe. She has written nine books, including Babies and Toddlers: Nurturing your child's spiritual life.
Emma Olorenshaw
Emma has been a children and families worker for the past five years, and currently lives in Maidenhead. She first met the Parenting for Faith team when she was a church intern, and has been a fan and champion of them ever since. She has recently analysed the results of new research on the impact of covid on faith and families for her masters in early infancy and will be sharing what this means for us.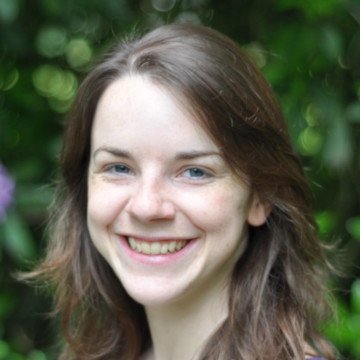 Anna Hawken
Anna is the Parenting for Faith Ministry Lead and her background is in Children's and Family Ministry. She now lives in Milton Keynes with her husband Matt and their three under-sevens. She filmed the babies and toddlers' videos and is passionate about supporting parents and carers to help even the youngest babies and toddlers to connect with God for themselves.
Ruth Morgans
Ruth Morgans is the Families Minister at Woodlands Baptist Church in Bristol. She has run sessions with the babies and toddlers resources in her church and will be leading the Babies and Toddlers Online Course in June.
Caroline Montgomery
Caroline has been the Families' Pastor at St Stephens Church, Twickenham for many years and has run daytime groups, parenting courses (including PFF), marriage courses, Baptism preparation, toddler services and family services. She has very recently stepped down and after a sabbatical Caroline will return as Refresh Pioneer – focusing completely on Refresh, running it at St Stephens and equipping and enabling other churches to do the same. She is married with three grown up sons and has a heart for introducing families to Jesus and journeying with them.
Becky Sedgwick
Becky Sedgwick is the Parenting for Faith local coordinator, having joined the Parenting for Faith team in April 2017. She supports
Before this, she was a children and families' worker for nine years at St James' Church, Devizes, where she ran Parenting for Faith courses.
A long time ago, Becky got a degree in theology. Before St James', she worked in all sorts of non-theological places – at the Bank of England, as a PA to a millionaire, in a small company's sales office and then as an admin officer for a primary school.
She lives in Devizes with her daughter and an annoying small dog. She spends her spare time playing at and coaching the wonderful Devizes Netball Club.