Going back to church
So we're going back to church - in a building! Maybe you're back already, or maybe you're still getting ready to return.
Whatever your situation, going back to church like this is something new, and it can be hard to work out how we feel about it and how to coach our kids to handle it.
This is a pack to help you transition back to church together. It has ideas to try and questions to ask, and you can use it as a place to record how your family is feeling and what you do.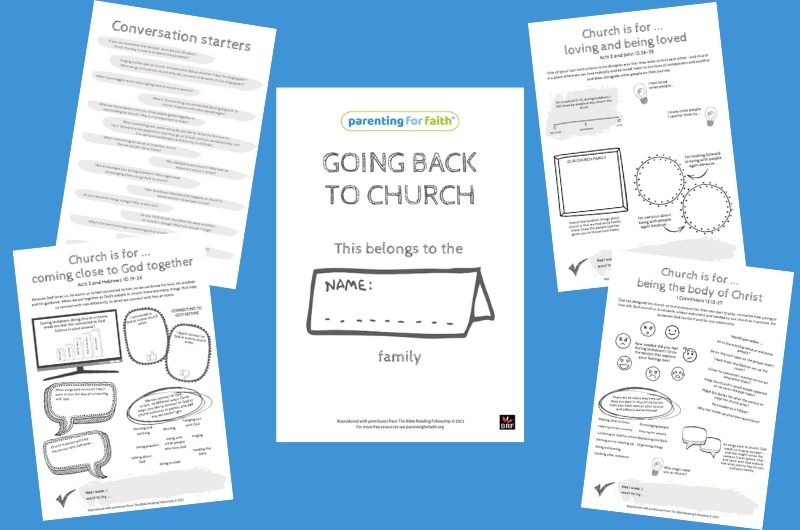 We've included a sheet of conversation starters to get your family talking. You can use them during a meal or in the car, or put them in a jar for when conversation gets stuck – whatever works for you. They are for the whole family to answer, and using these will show your child that it's okay to have a variety of feelings and thoughts, and will help them to share theirs.
There are also some sheets designed for families to work through side by side, thinking about why God designed and loves church, what it's for and how everybody has a place and a role in it, based on the five biblical values of church we love at Parenting for Faith (you can find out more about these in session 8 of our free Parenting for Faith course).
And then, right at the end, there's a page to record your family's journey as you 'go back'.
Our hope and prayer is that this pack is a springboard to help you transition well back into the church, and that you and your children gain insight into the beauty and purpose of this great family we are part of.
With love from the Parenting for Faith team.