Tools to try today
Ideas to get us started using the five key tools at home during lockdown.
Parenting for Faith has five key tools to help your child or teen meet and know God in the everyday. You can try them whether you've been a Christian five minutes or fifty years.
In the madness of trying to do everything else in this season, it can be hard to get started or remember to use them, so we've put together some ideas to get you going.
Use them as they are or as a springboard to spark more of your own ideas. Do one a day, pick one at random when you fancy or cross them off and use it to play bingo!
Printable version
One side has a quick start guide for each of the tools and the other has 30 ideas to try.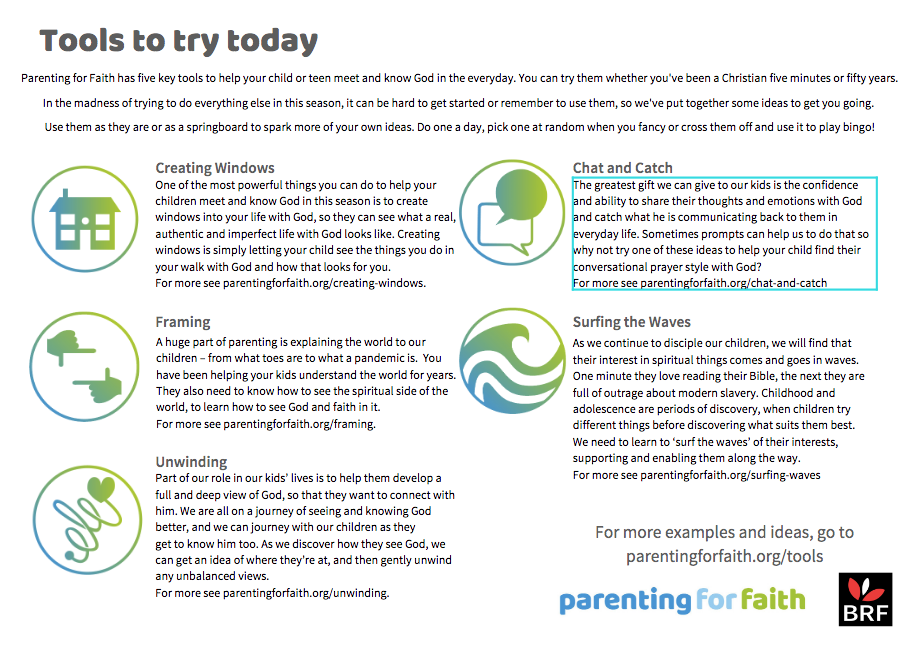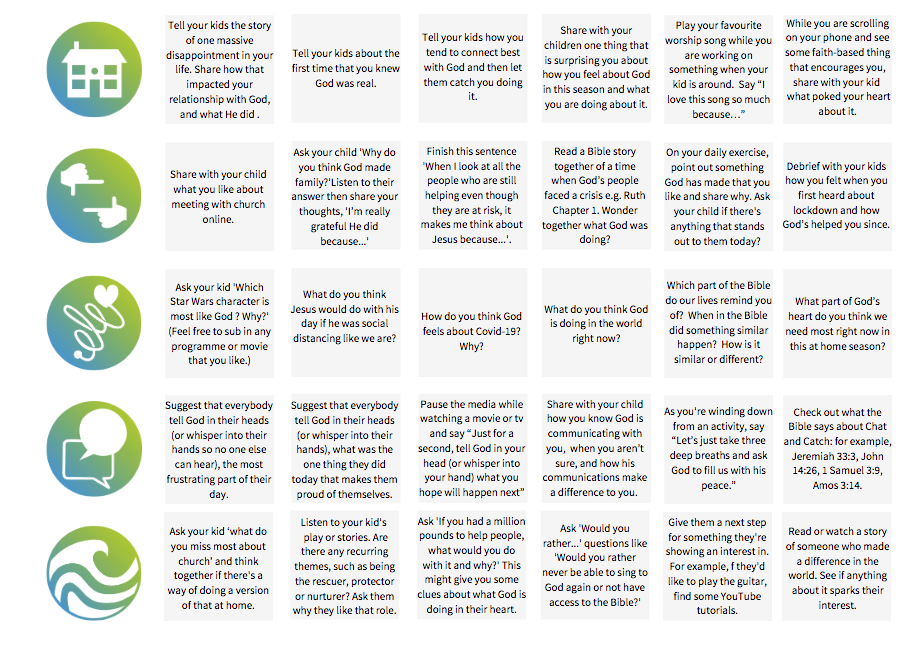 Online version
If you'd rather focus on them one at a time and have them a bit bigger, we've also made individual versions. You're welcome to share these on your personal or church social media pages to encourage others.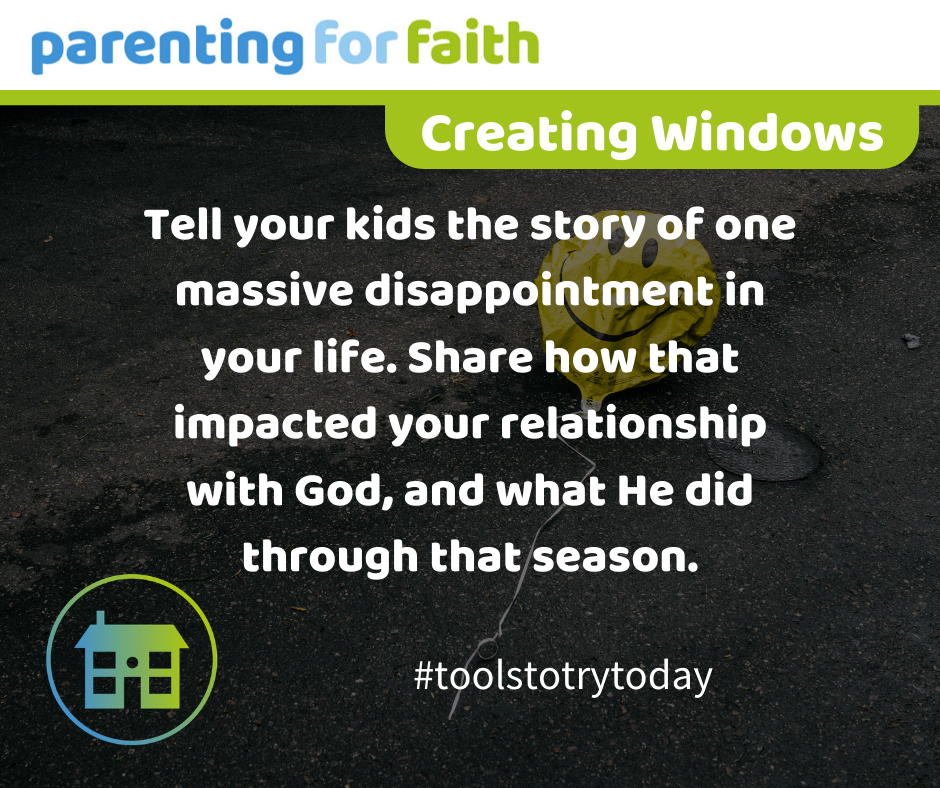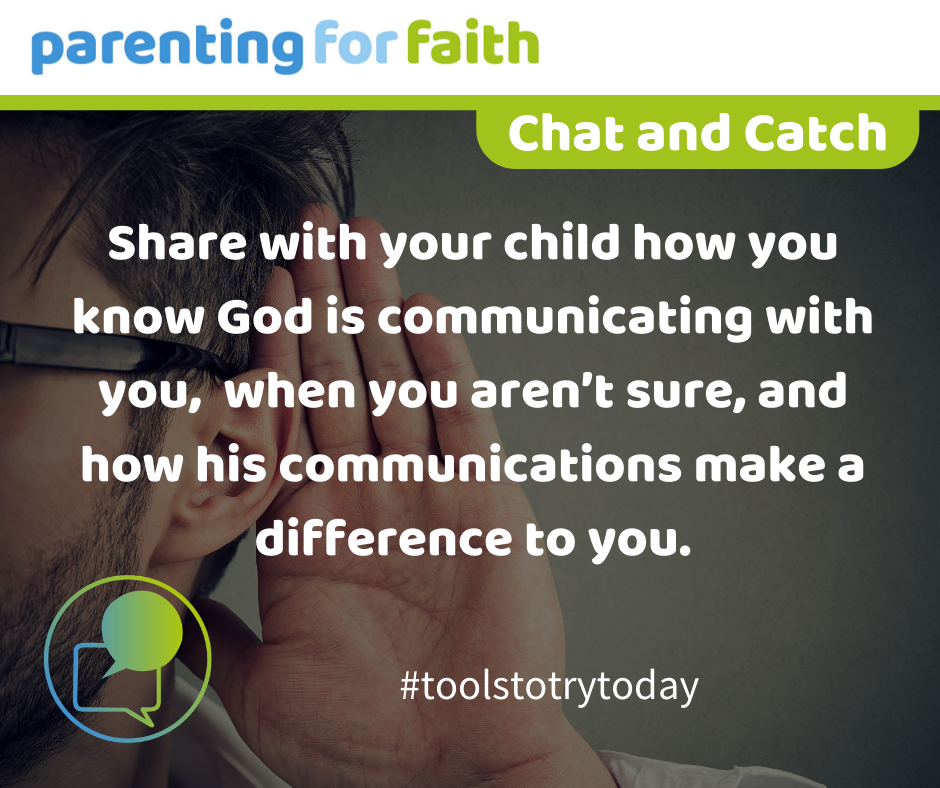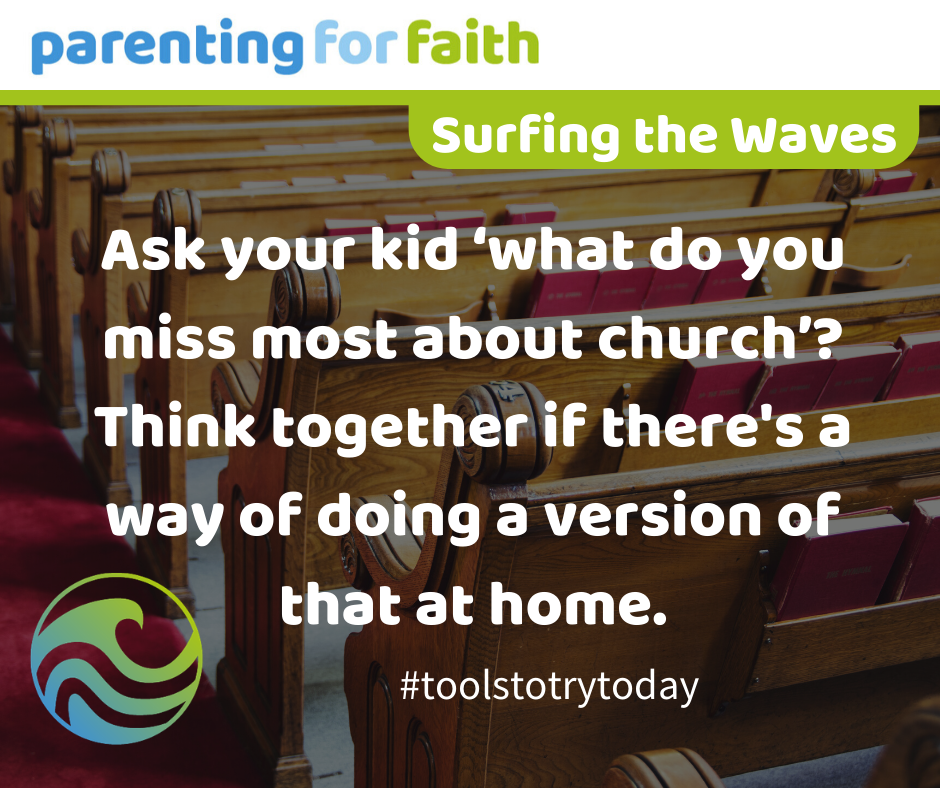 Download social media shareables
We'd love to hear the ideas that they sparked in your family. Do share your stories, using the hashtag #toolstotrytoday