Heading Home
Congratulations, you've survived!
Sometimes festivals and events are just exhausting, but you did it.
Our hope is not only that our children and teens will have a wonderful time, but that they will meet with God and grow in their individual knowledge and experience of him. And many of them do, either in very obvious or more subtle ways.
How do we keep the momentum of what our children have gained throughout online festivals and events? How do we help them not to lose all they have gained?
We wanted to offer you some free resources to help you as you figure out what this looks like in your family back in the normal, everyday bits of life.
Sign up to Parenting for Faith emails
We send out specific resources and updates based on your preferences so that you can keep up to date with everything happening at Parenting for Faith. We've got a new resource coming out just for those signed up to our emails, so don't miss out!
Our gifts to you…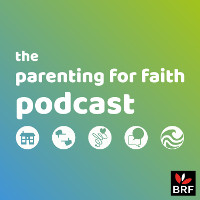 A bonus podcast episode
This bonus podcast episode gets practical about the days and weeks after a Christian camp or event and will give you ideas for how to build on what happened there.
If you like it, why not subscribe to our weekly podcast for parents and carers. If you prefer to read rather than listen, head here.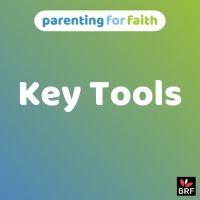 Five Key Tools
So often, we want to help our child or teen connect with God but we're not sure how to do it. These tools will equip you with things to try to figure out what that might look like in your family.
Each tool has a one minute video with an example, ideas of how to use it and answers to common questions. If you want to learn more about these, you can also watch the Parenting for Faith course videos or check out Rachel Turner's books.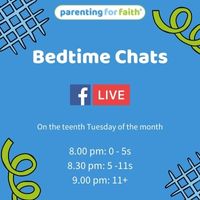 An invitation to our next online event
We know it can be tricky to get out to training events, so we come to you by providing free, online events.
On the teenth Tuesday of every month, we offer age specific input to help you carry on growing faith at home. We would love you to join us as we explore how to help your child or teen find a place to serve. Our Facebook Lives will be taking a break for summer in August, but we'll be back in September.
If you're busy that night, you can catch up via our Facebook page or on our website.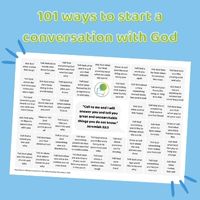 101 ways to start a conversation with God
Sometimes, it's helpful to have some ideas of things to help you start chatting and catching with God, so here are 101 for you. This free, downloadable resource is for you to use however works for your family or church –  use what's helpful and ignore anything that's not.