Meet the team
The Parenting for Faith team is made up of the staff and speaking team, as well as our Parenting for Faith Champions.
The four staff members are part of a larger BRF team, and they oversee the running of the ministry. They are here to support your church and family to find out what Parenting for Faith look likes for you.
Our Parenting for Faith speaking team work in churches around the country. They all have years of experience using the Parenting for Faith Key Tools and approach in a local church setting. You can book them to come and lead training or speak at your event, online or in person.
Our Parenting for Faith Champions are individuals who have used the Parenting for Faith courses and resources and are happy to help others in their locality to do the same.
The staff team
Do contact us if you want to get in touch with a member of the team.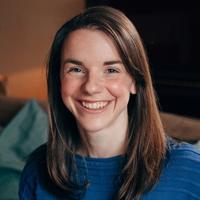 Anna Hawken
Anna is the Parenting for Faith Ministry Lead; she joined the team in March 2018.
Before this, she was a children and families minister in St Albans, where she ran Parenting for Faith courses. Her messiest ministry moment was being turned into a snowman with multiple cans of shaving foam.
She now lives in Milton Keynes with her husband Matt and their three children. She cheats at life by living next door to her parents who provide an extra store cupboard for her regular baking emergencies.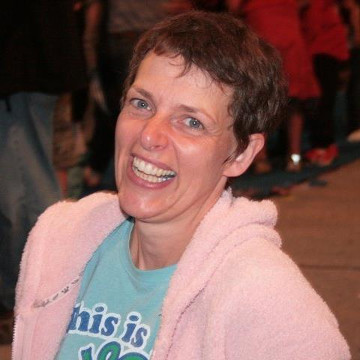 Becky Sedgwick
Becky Sedgwick is the Parenting for Faith Resources Coordinator, having joined the Parenting for Faith team in April 2017.
Before this, she was a children and families' worker in Devizes, where she ran Parenting for Faith courses.
A long time ago, Becky got a degree in theology. Before St James', she worked in all sorts of non-theological places – at the Bank of England, as a PA to a millionaire, in a small company's sales office and then as an admin officer for a primary school.
She lives in Devizes with her daughter Hannah and an annoying small dog, Max. She spends her spare time playing at and coaching the wonderful Devizes Netball Club.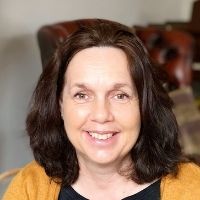 Kate Irvine
Kate Irvine is the Parenting For Faith Support Coordinator and she joined the team in April 2020.
Before this she was the children's ministry leader in Chipping Campden where she ran a Parenting For Faith course.
Kate has three children and lives in the Cotswolds with her husband Andy, who makes fudge for a living. She enjoys walking and spending time with her family and also enjoys eating cream teas in her spare time.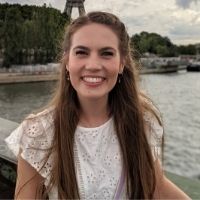 Iona Gray
Iona is the digital marketing officer and joined the team in April 2021. Before this she did various community and marketing work in both the charity and private sector.
She lives in Oxford with her husband and daughter and is always looking for new things to bake! She loves an adventure, has done a skydive, run a marathon and lived in five different countries.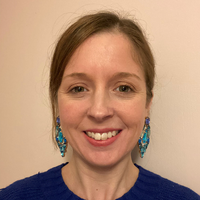 Lucy Rycroft
Lucy covered Iona's maternity leave in 2023 and will cover Anna's maternity leave in 2024. Before this she produced a variety of faith-based parenting content for her Christian parenting blog The Hope-Filled Family.
She lives in York with her husband, four children and lively cockerpoo. She loves cooking, planning, hosting, reading, playing piano, watching good comedy, and making up for a dislike of tea and coffee by eating copious amounts of chocolate.
The speaking team
You can book a member of our speaking team to come and deliver a workshop, seminar or other event, online or in person. For in person events, we will normally suggest the speaker geographically closest to you to minimise travel time and cost.
Feedback on our speakers
'We had a brilliant morning with Lauren. She was excellent, very professional, clear, warm and a lovely approachable personality. The group really appreciated her presentation and we will certainly be booking her again.'
'We had some fantastic feedback about how helpful and stimulating the day was, and your session was a vital part of that. So thank you! I'm so grateful for your time in preparation and recording of your session. It really means a lot.'
'The training my team and I received from Jennifer has changed the way we run our Sunday kids groups every week. The training was clear, engaging and interactive. It gave us language to teach children about talking and listening to God. If you want your kids to truly develop a relationship with God this training is a must.'
'What Sarah shared was pitched perfectly for the team and everyone seemed really engaged.'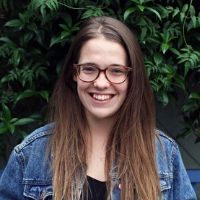 Emma Olorenshaw
Emma has been a children and families worker for the past five years and currently lives in Maidenhead. She first met the Parenting for Faith team when she was a church intern and has been a fan and champion of them ever since. In her spare time, Emma reads, walks or spends time with friends and family – almost certainly with a cup of coffee in her hand.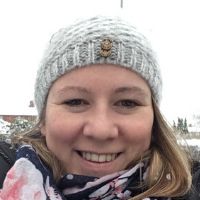 Rhianne O'Rourke
Rhianne is a mum to three boys and is entering into the world of parenting a teenager. She has been a children's worker and is now a pioneer vicar. She leads our Parenting as a Church Leader events. Rhianne is a big fan of all things Parenting for Faith, crafty and board gamey, and is most comfortable drinking a cup of tea with a comfy pair of slippers on.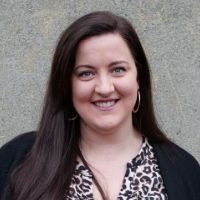 Lauren Sheath
Lauren has been a children's pastor and champion of Parenting for Faith for over a decade. She is currently the head of kids at St Peter's, Brighton (part of the HTB Network), having previously worked in churches in southwest London and Los Angeles.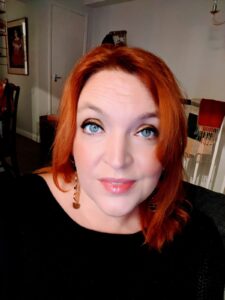 Ruth Morgans
Ruth  is currently the Families Minister at Woodlands Church in Bristol. She has been in Children's and Families Ministry in one form or another since 2008. Ruth lives in Bristol with her husband, two children, and her chocolate Cockapoo pup. Ruth first encountered Parenting for Faith in 2018 and has been a big fan ever since, both for the way it has shaped her own vision for ministry with children and families; the church culture and also for the way it empowers and equips people to journey with their children for a life of faith in a simple and everyday way.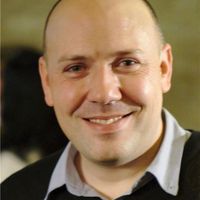 Iain Nash
Iain has been in children's and youth work for over 20 years and is currently the Children and Families' Minister at St Michael's Church in Stoke Gifford, Bristol. Iain has two boys with wife, Lydia and in his spare time enjoys woodworking, watching sport and listening to his vast collection of records and CDs.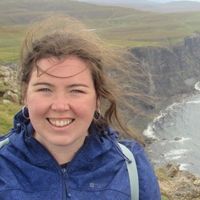 Jennifer Fellows
Jennifer has worked in children's and families ministry for the last ten years and is currently really enjoying some time with her baby before she begins training to become a vicar. She lives in Gloucester with her husband, son and their incredibly needy collie dog! Jennifer is currently finishing her masters looking at how best to train clergy for children's ministry. When not writing essays, Jennifer is mostly found trying a new recipe or playing netball!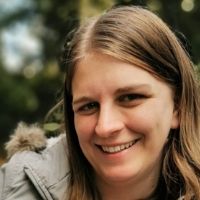 Sarah Hogben
Sarah Hogben has been involved with Parenting for Faith since 2011. She is a mum to three children and leads the children's work at Gateway Church in York. Sarah loves board games, messy play and anything creative (as long as it doesn't involve any artistic skill).
Parenting for Faith Champions
Our Parenting for Faith Champions are individuals who have used the Parenting for Faith courses and resources and are happy to help others in their locality to do the same.
Find your local Parenting for Faith Champion here.
For more information on becoming a Parenting for Faith Champion, click here.